David C. Levine is the founding shareholder of the firm and is committed to bringing personal attention and professional service to all of the firm's clients. Mr. Levine received his Bachelor of Arts Degree in History from the University of Georgia in 1999, and his Juris Doctorate from Nova Southeastern University's Shepard Broad Law Center in Fort Lauderdale, Florida in 2007. Before going to Law School Mr. Levine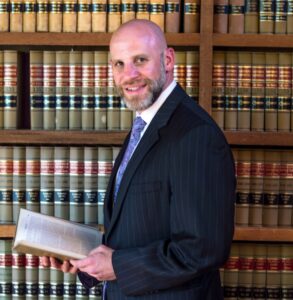 worked as a Financial Advisor for Morgan Stanley and Prudential where assist people and companies in protecting and growing assets and wealth. Now he is focused on helping people and companies plan and protect assets for their financial future, and assisting those injured with getting as much compensation for their injury as possible. Mr. Levine is a member of the Florida Bar and the U.S. District Court for the Sothern District of Florida.
In his free time Mr. Levine enjoys spending time with his wife Ilisa and their two dogs. Additionally, Mr. Levine enjoys participating in Triathlons, endurance obstacle races, hiking, mountain biking, snorkeling, and fishing. Mr. Levine is a member of his local community association.